Group Leader
Dr. Figueiredo is a biological scientist with a PhD in Immunology and Microbiology and recently a Docent at the University of Turku. He has extensive training in cancer research with emphasis in experimental oncology, cancer immune biology, and immunotherapy. Dr. Figueiredo's vision includes investigating new avenues for breaking tumor-induced systemic immune tolerance, a critical step to restore cancer immunosurveillance and more durable anti-tumor immune responses, unleashing the power of immunotherapy in refractory patients.
Project Collaborators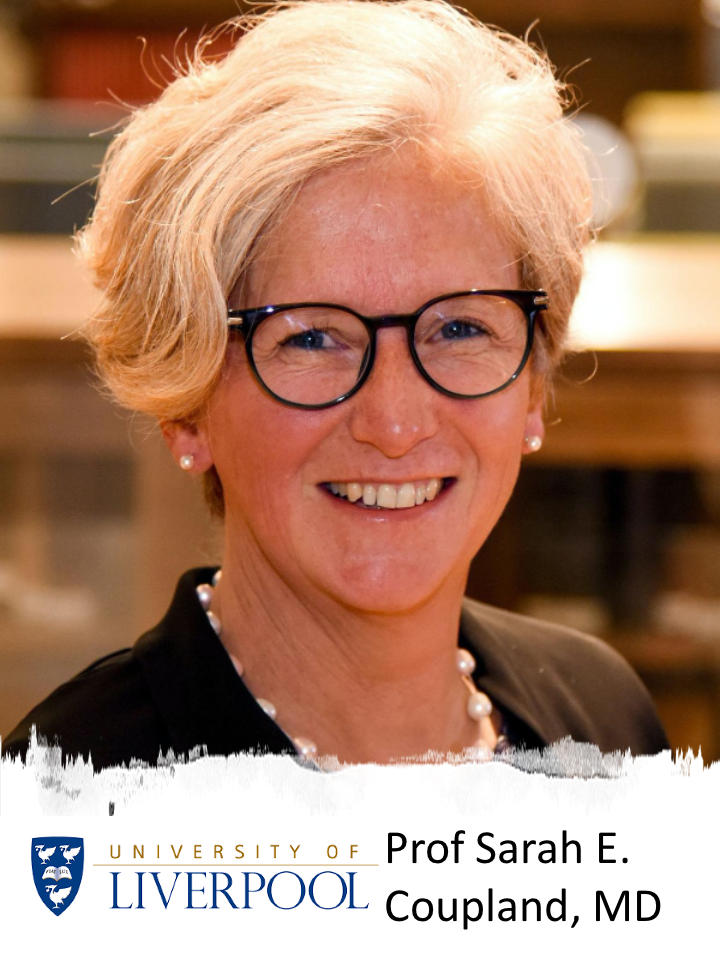 George Holt Chair in Pathology, United Kingdom (Collaborator) – Prof. Coupland is a senior Consultant Histopathologist at the Liverpool University Foundation Hospital Trusts with expertise in Ophthalmic Pathology, Haematopathology, Molecular Pathology, and Biobanking. She is the head of Liverpool Ocular Oncology Research Group (Loorg), and enabling trainees from UK & overseas to experience ocular & molecular pathology. Prof Coupland is a collaborator in the Academy of Finland project providing with access to Uveal Melanoma tumours and a pathologist advisor in uveal melanomas.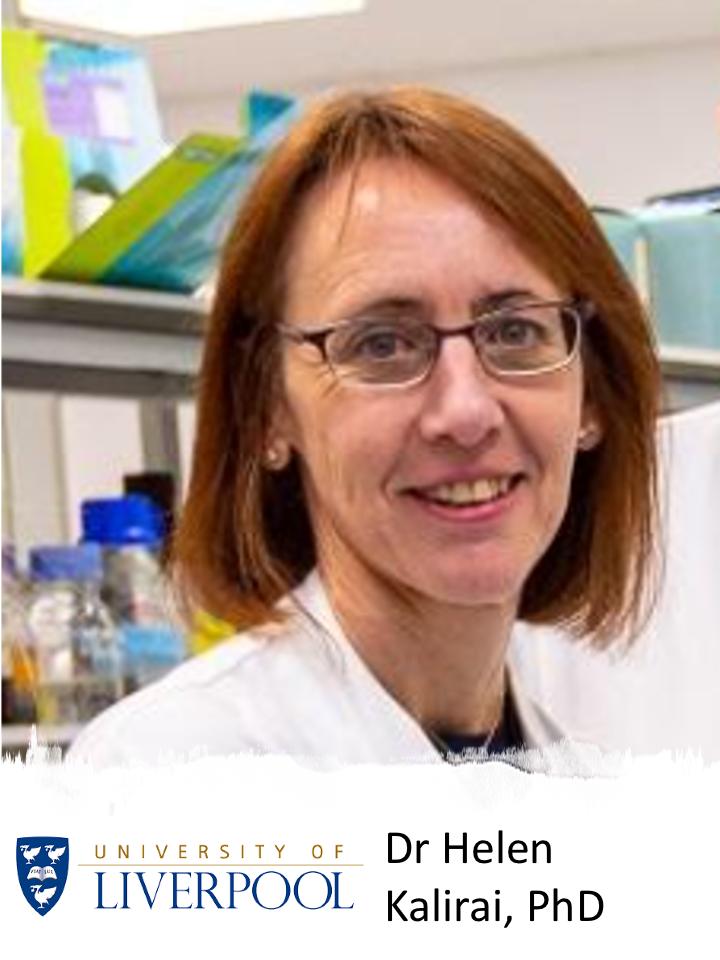 Group Contributor – Dr Helen Kalirai is a senior postdoctoral research fellow with a strong background in biobanking (custodian of the Liverpool Ocular Oncology Biobank) and molecular pathology (Manager of the Liverpool Ocular Oncology Molecular Pathology Service). Dr Kalirai is also developing several areas of research within LOORG: The developmental origin of uveal melanocytes from cells of the neural crest suggests that primitive multipotent remnants of these cells may be present in the uveal tract and/or that neural crest developmental signalling pathways have been harnessed by the uveal melanoma cells permitting metastatic spread and colonisation.
Project Contributors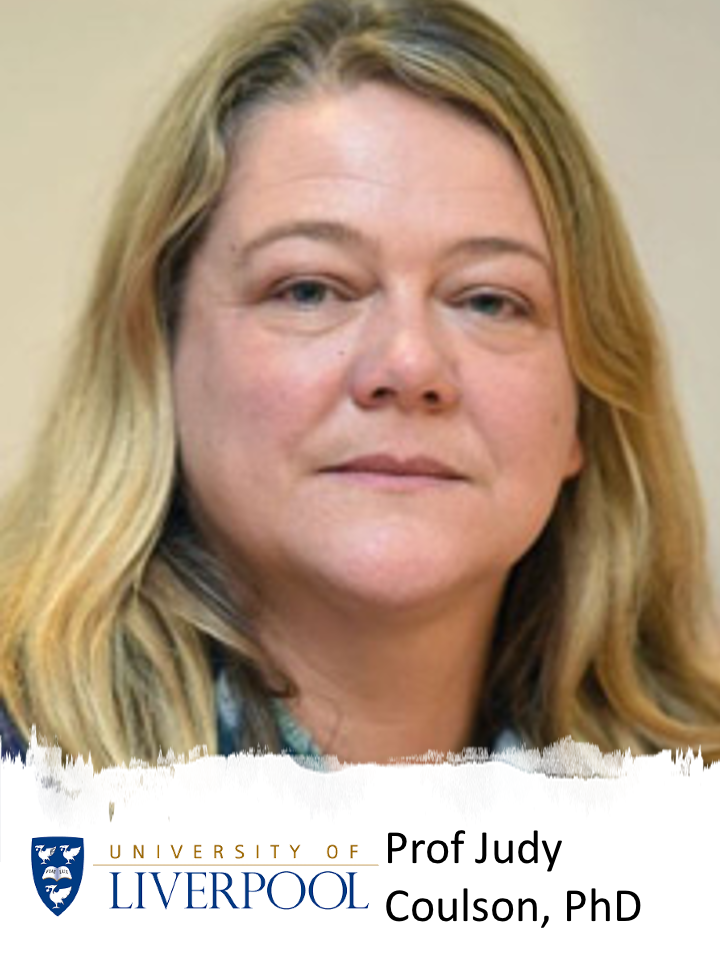 PGcertHE (Project Contributor) – Judy joined the University of Liverpool in 2001 as a Lecturer on a research and teaching path, gaining a PG certificate (distinction) in learning and teaching in Higher Education in 2004. She is currently a Reader in the Department of Cellular and Molecular Physiology, where she runs a research group funded by NWCR, BLF and the Wellcome Trust. She collaborates with several PIs in Physiology, Cancer Medicine and IGH. Judy is a member of the NWCR centre and ITM Research Committees and is the ITM lead for mentoring.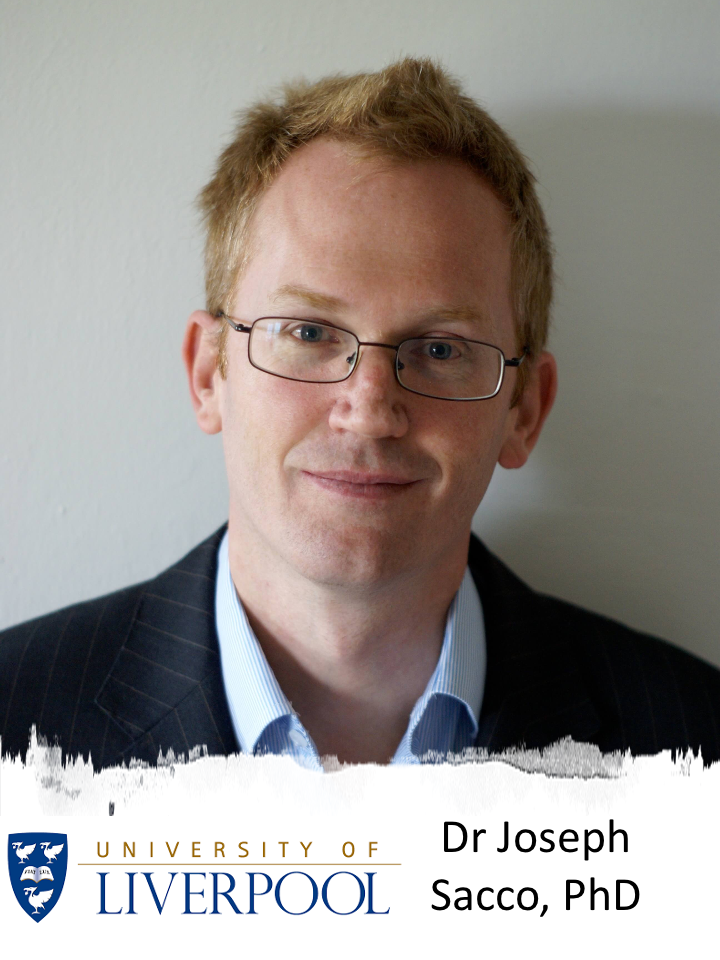 Project contributor – Dr. Sacco studied Medicine at the University of Zimbabwe. He joined the Specialist Registrar Training Programme in Mersey Deanery in April 2006, where he completed his training in Medical Oncology. Dr. Sacco was appointed as Clinical Research Fellow at The Clatterbridge Cancer Centre in November 2013 before taking up a substantive post as Clinical Senior Lecturer in Medical Oncology at the University of Liverpool and Consultant Medical Oncologist at The Clatterbridge Cancer Centre in June 2014. He is actively involved in the recruitment and follow-up of patients on phase Ib, II, and III trials, in melanoma and head and neck cancer, with a subspeciality interest in uveal melanoma.
Rachford and Carlota A. Harris Professor (Project Contributor) – Professor Nolan is the pioneer developer of the CyTOF approach to high parameter cell analysis. CyTOF is a state-of-the-art technique, which allows the interrogation of 40-50 parameters at single-cell resolution. The method has been critically important for the systematic identification of different complex cellular populations using high-dimensional analysis in many diseases, including cancer. Professor Nolan is a contributor to our project in the provision of mass cytometry data analysis advice.
Students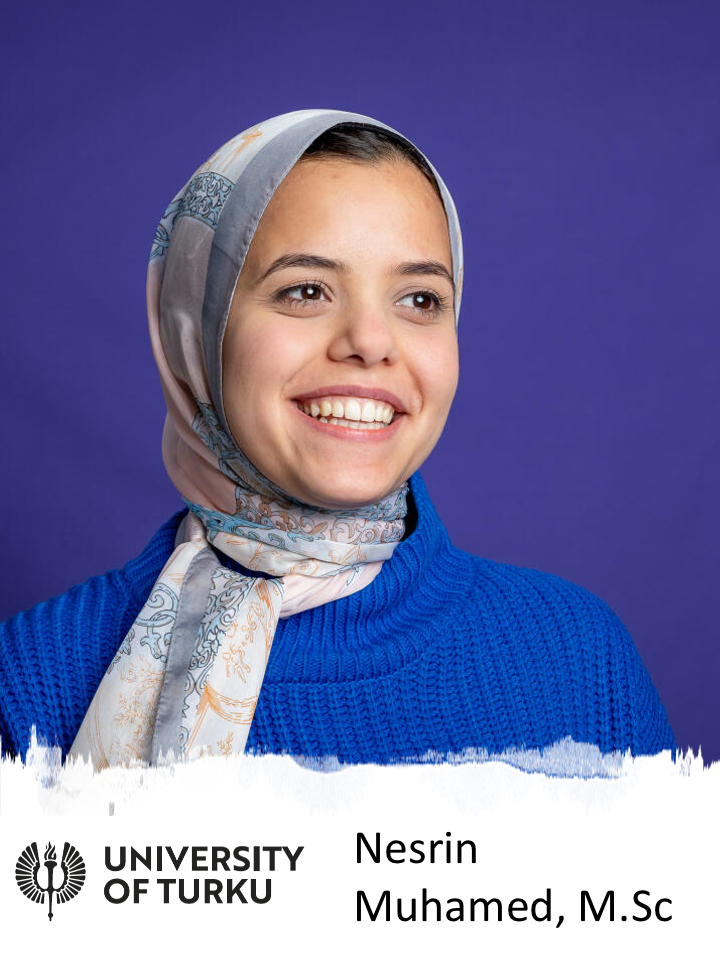 MSc Student and UTU ambassador – Nesrin joined the Group of Prof Maija Hollmén during the period that Dr. Figueiredo has awarded his Academy of Finland Fellowship and started Miorg. Dr. Figueiredo supervised her Master's studies and thesis together with Prof Hollmén. Nesrin was very successful in her studies and her findings significantly contributed to the development of the research conducted in hollmenlab, with the characterization of Clever-1-expressing extracellular vesicles and its implication in T cell functions.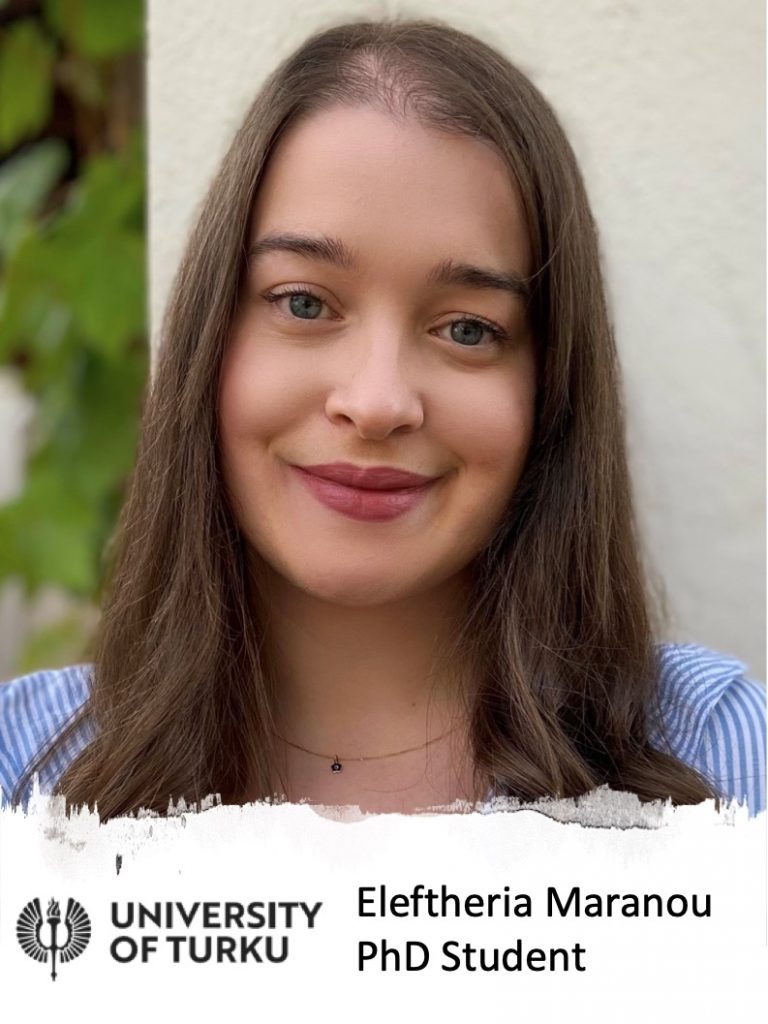 Ph.D. Student – Eleftheria obtained her B.Sc. in Biochemistry and Biotechnology at the University of Thessaly. She earned her M.Sc. in Molecular Biology at Vrije Universiteit Brussel, while conducting her Master Thesis related to immune checkpoint inhibitors for cancer immunotherapy using single-domain antibody fragments (Nanobodies) in the laboratory of Cellular and Molecular Immunology. During her B.Sc. and M.Sc. studies, she became particularly interested in Immunology, Genetic engineering, and Bioinformatics. Eleftheria's doctorate is centered on the development of new therapeutic strategies that increase metastatic melanoma immunogenicity, with the ultimate goal to improve the outcome of current immune checkpoint inhibitors.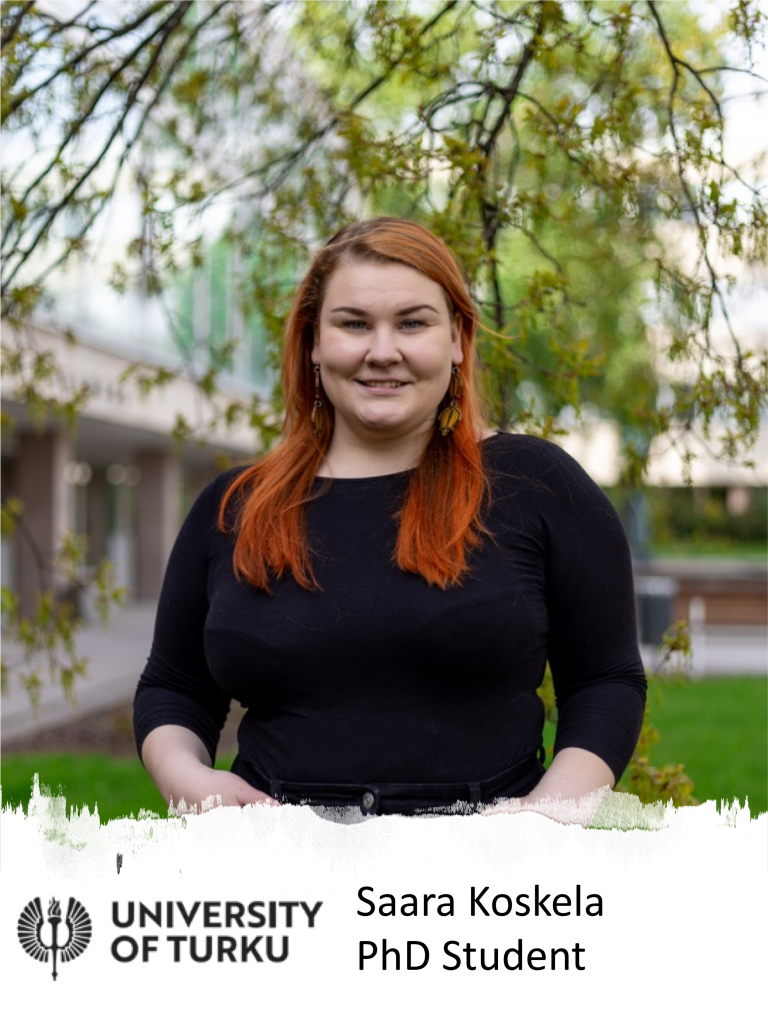 Ph.D. Student – Saara obtained her B.Sc. in Biochemistry and M.Sc. in Molecular Biotechnology and Diagnostics at the University of Turku. During her Master's Degree, she developed a strong interest in cancer immunology, immunotherapy, T cell functions studies. Saara has explored immunology while conducting her Master's Thesis research on novel modulators of regulatory T cells. Saara's doctorate studies are centered on the discovery of new functional biomarkers related to T cell exclusion and immunogenicity deficiency in cancer, validated as key mechanisms of resistance to current immunotherapies against metastatic melanomas.