Group Leader
Dr. Figueiredo is a biological scientist, has a PhD in Immunology and Microbiology and is an adjunct Professor of Immunology at the University of Turku. He has extensive training in cancer research with emphasis on experimental oncology, cancer immune biology, and immunotherapy. Dr. Figueiredo's vision includes investigating new avenues for breaking tumor-induced systemic immune tolerance, a critical step to restore cancer immunosurveillance and more durable anti-tumor immune responses, unleashing the power of immunotherapy in refractory patients.
Project Collaborators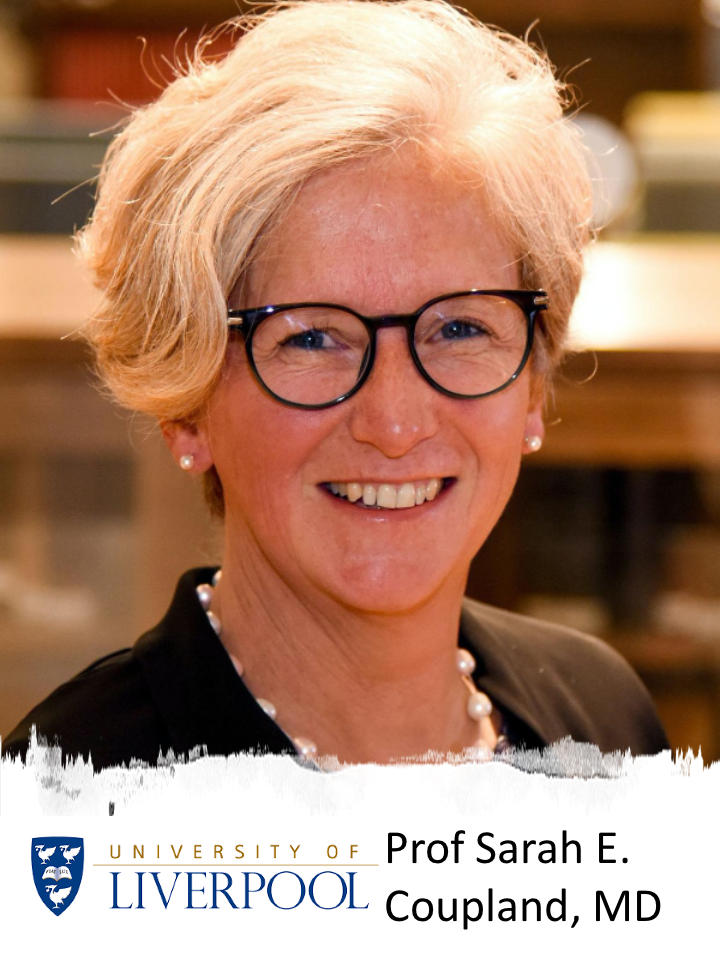 George Holt Chair in Pathology, United Kingdom (Collaborator) – Prof. Coupland is a senior Consultant Histopathologist at the Liverpool University Foundation Hospital Trusts with expertise in Ophthalmic Pathology, Haematopathology, Molecular Pathology, and Biobanking. She is the head of Liverpool Ocular Oncology Research Group (Loorg), and enables trainees from UK & overseas to experience ocular & molecular pathology. Prof Coupland is a collaborator in the Academy of Finland project providing access to Uveal Melanoma tumors and a pathologist advisor in uveal melanomas.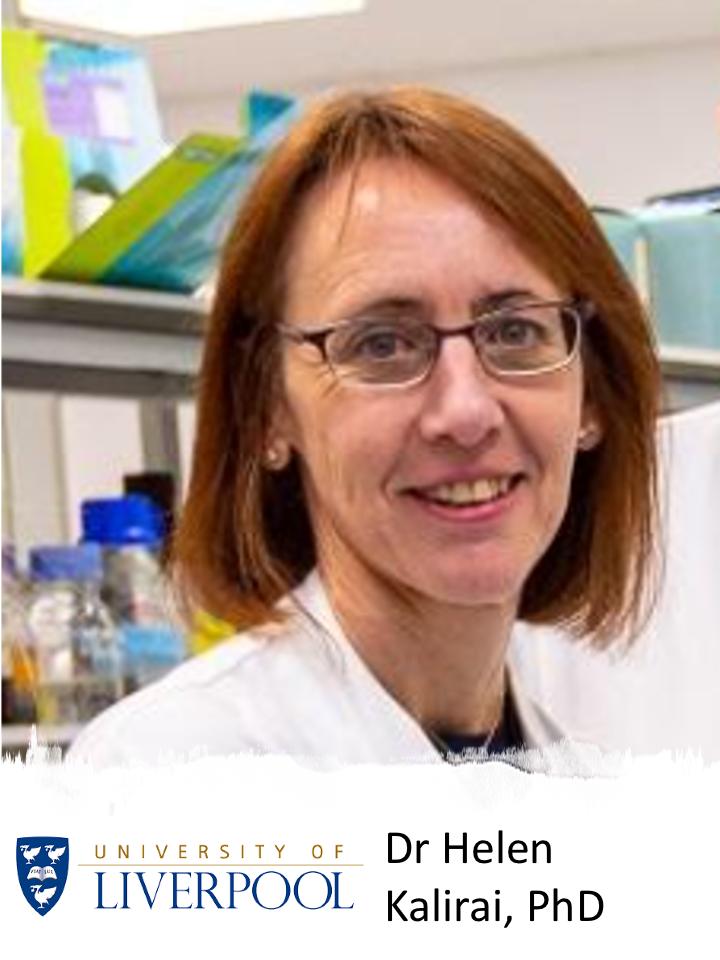 Group Contributor – Dr. Helen Kalirai is a senior postdoctoral research fellow with a strong background in biobanking (custodian of the Liverpool Ocular Oncology Biobank) and molecular pathology (Manager of the Liverpool Ocular Oncology Molecular Pathology Service). Dr. Kalirai is also developing several areas of research within LOORG: The developmental origin of uveal melanocytes from cells of the neural crest suggests that primitive multipotent remnants of these cells may be present in the uveal tract and/or that neural crest developmental signaling pathways have been harnessed by the uveal melanoma cells permitting metastatic spread and colonization.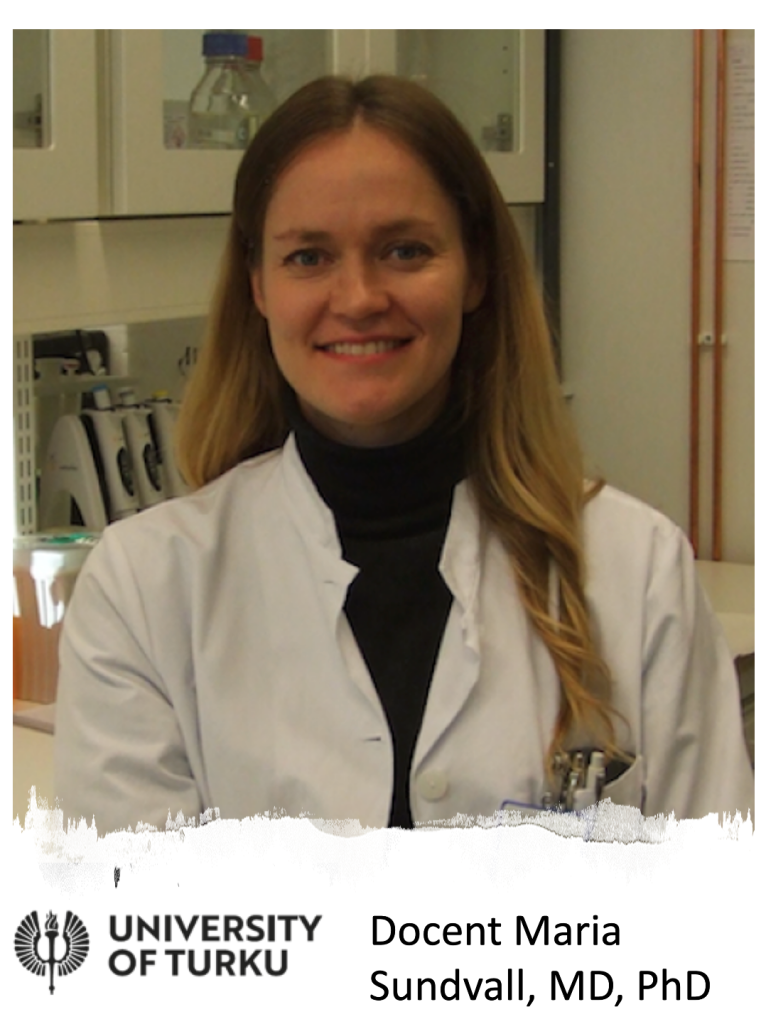 Project Collaborator – Dr. Maria Sundvall is an adjunct professor and clinical lecturer at the Institute of Biomedicine. Maria received her MD degree from the University of Turku in 2003 and defended her PhD thesis at the Department of Medical Biochemistry and Genetics, University of Turku, in 2007. From 2011 she worked nearly 4 years as a postdoctoral fellow in the laboratory of Prof. Pier Paolo Pandolfi, Beth Israel Deaconess Medical Center, Harvard Medical School, Boston, USA. After returning to Finland in 2015 she established her own research group at the University of Turku. Maria is the director of the Cancer Research Unit at the University of Turku, and her research is focused on targeted cancer therapeutics, cancer biology, cell signaling posttranslational modifications, and DNA repair pathways.
Project Contributors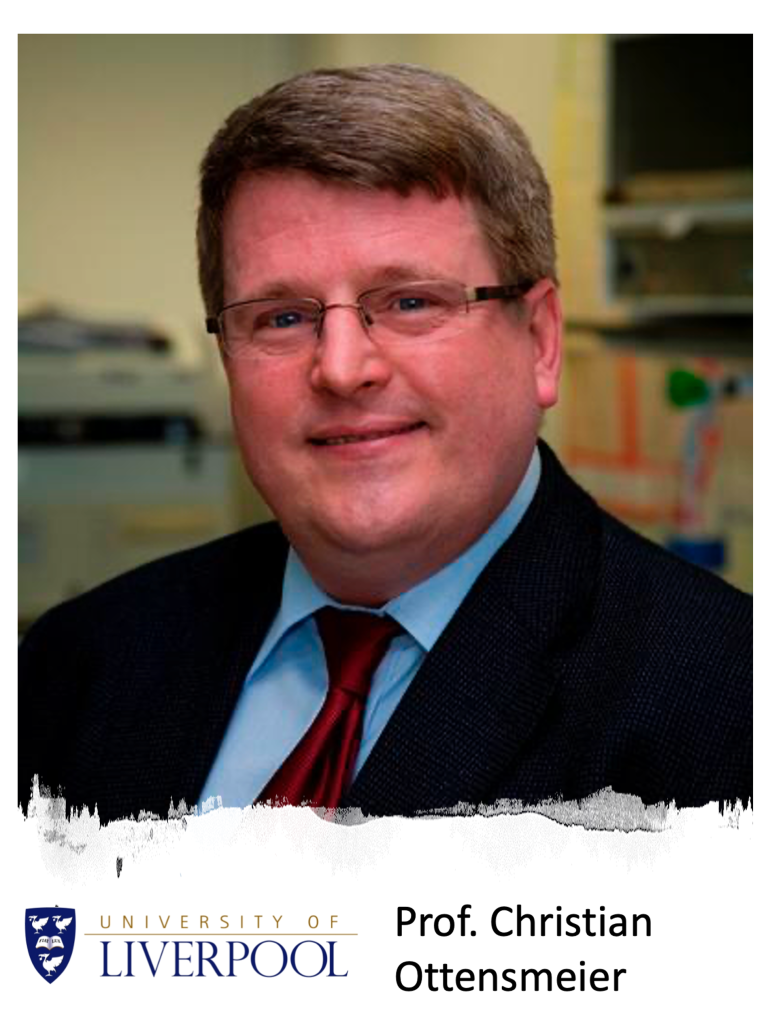 Professor of Immuno-Oncology (Project Contributor) – Professor Christian Ottensmeier runs a laboratory program examining the role and interplay of innate and adaptive immune cells in lung cancer and head and neck cancer. His research is underpinned by systematic tissue collection, to which thousands of patients have been recruited since 2015. He has a keen interest in developing early phase immunotherapy trials. He manages a broad portfolio of clinical trials in solid cancers; he has co-developed a number of national NCRI studies in melanoma and lung cancer. Christian is a talented intellectual contributor to our projects and scientific, clinical consultant. One of our missions is to develop new treatments for cancer, and Christian is able to advise our group for future development of clinical trials with new or established repurposed agents with the financial and technical support of existing collaborations with pharma.
Rachford and Carlota A. Harris Professor (Project Contributor) – Professor Nolan is the pioneer developer of the CyTOF approach to high parameter cell analysis. CyTOF is a state-of-the-art technique, which allows the interrogation of 40-50 parameters at single-cell resolution. The method has been critically important for the systematic identification of different complex cellular populations using high-dimensional analysis in many diseases, including cancer. Professor Nolan is a contributor to our project in the provision of mass cytometry data analysis advice.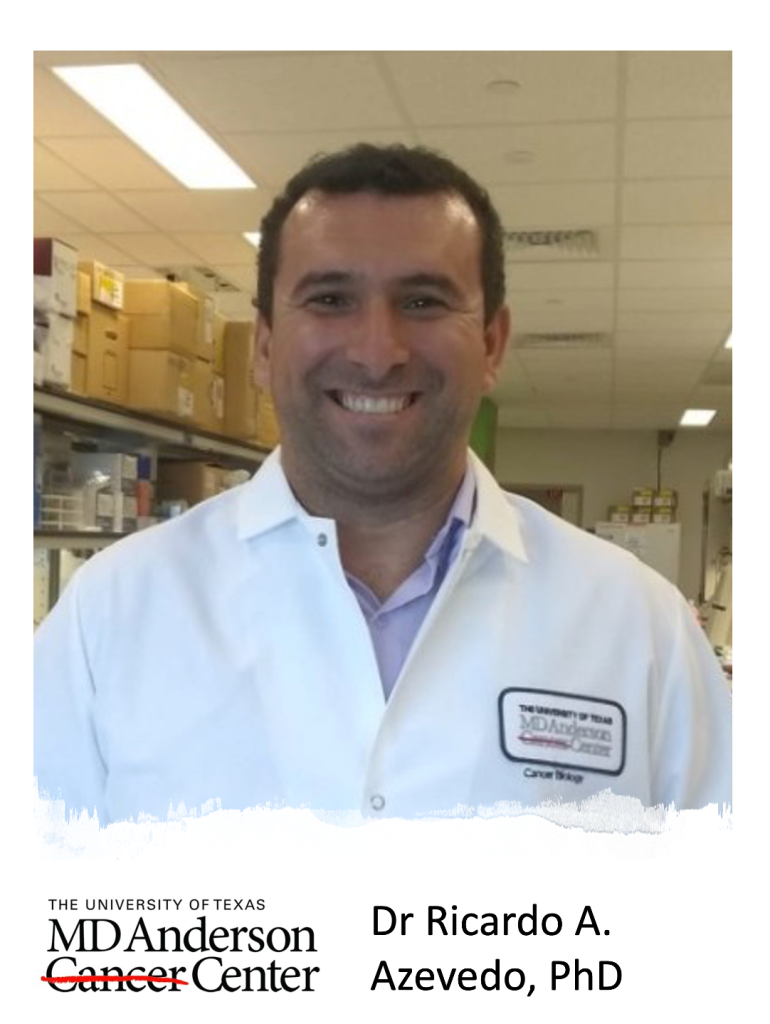 Postdoctoral Researcher (Project Contributor) –
Dr. Azevedo's research is focused on tumor immunology, with emphasis on melanoma. As a postdoctoral researcher, Dr. Azevedo studies the suppressive microenvironment of cold tumors and develops combinatorial treatments to unleash the response of T cells to current immunotherapies using immune checkpoint inhibitors.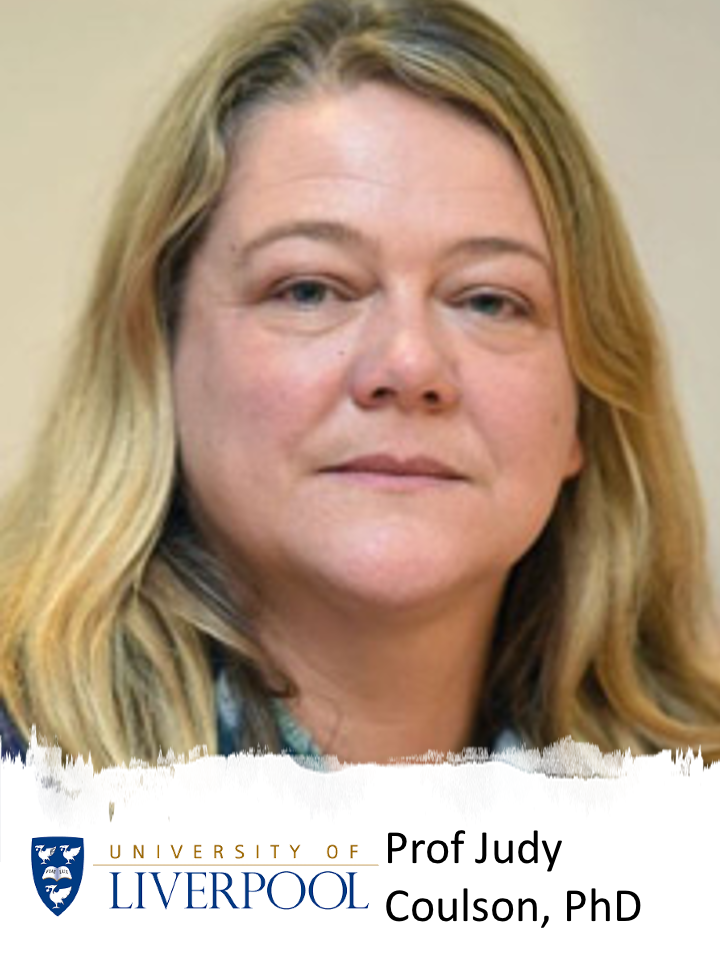 PGcertHE (Project Contributor) – Judy joined the University of Liverpool in 2001 as a Lecturer on a research and teaching path, gaining a PG certificate (distinction) in learning and teaching in Higher Education in 2004. She is currently a Reader in the Department of Cellular and Molecular Physiology, where she runs a research group funded by NWCR, BLF, and the Wellcome Trust. She collaborates with several PIs in Physiology, Cancer Medicine, and IGH. Judy is a member of the NWCR center and ITM Research Committees and is the ITM lead for mentoring.
Students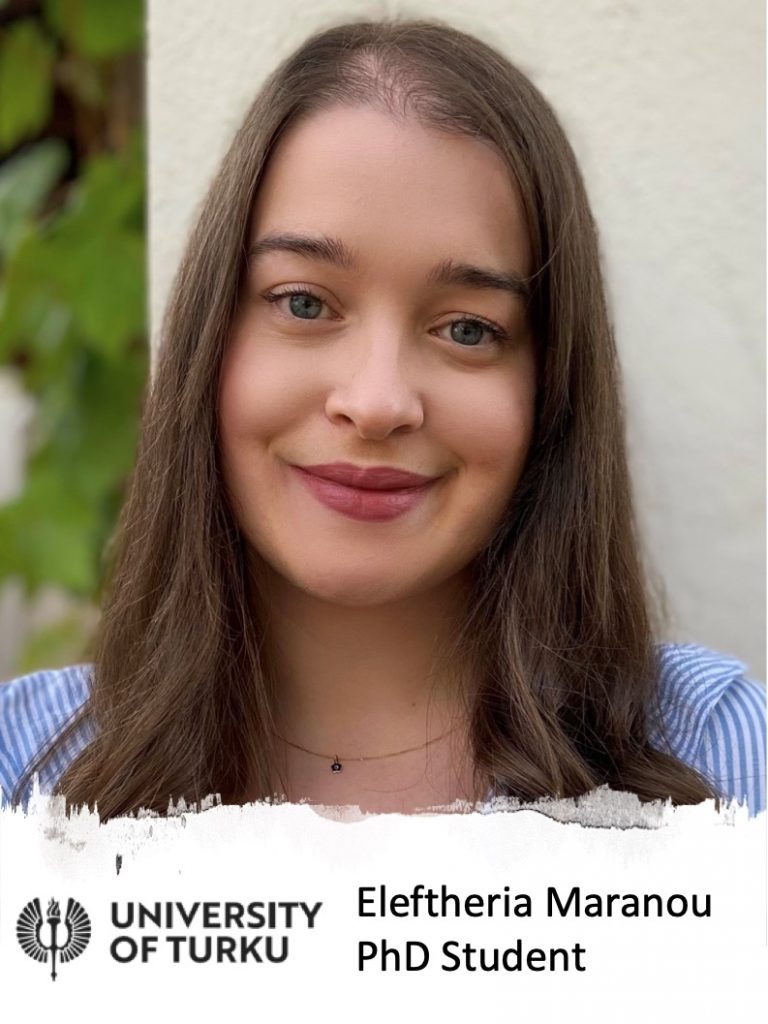 Ph.D. Student – Eleftheria obtained her B.Sc. in Biochemistry and Biotechnology at the University of Thessaly. She earned her M.Sc. in Molecular Biology at Vrije Universiteit Brussel, while conducting her Master Thesis related to immune checkpoint inhibitors for cancer immunotherapy using single-domain antibody fragments (Nanobodies) in the laboratory of Cellular and Molecular Immunology. During her B.Sc. and M.Sc. studies, she became particularly interested in Immunology, Genetic engineering, and Bioinformatics. Eleftheria's doctorate is centered on the development of new therapeutic strategies that increase metastatic melanoma immunogenicity, with the ultimate goal to improve the outcome of current immune checkpoint inhibitors.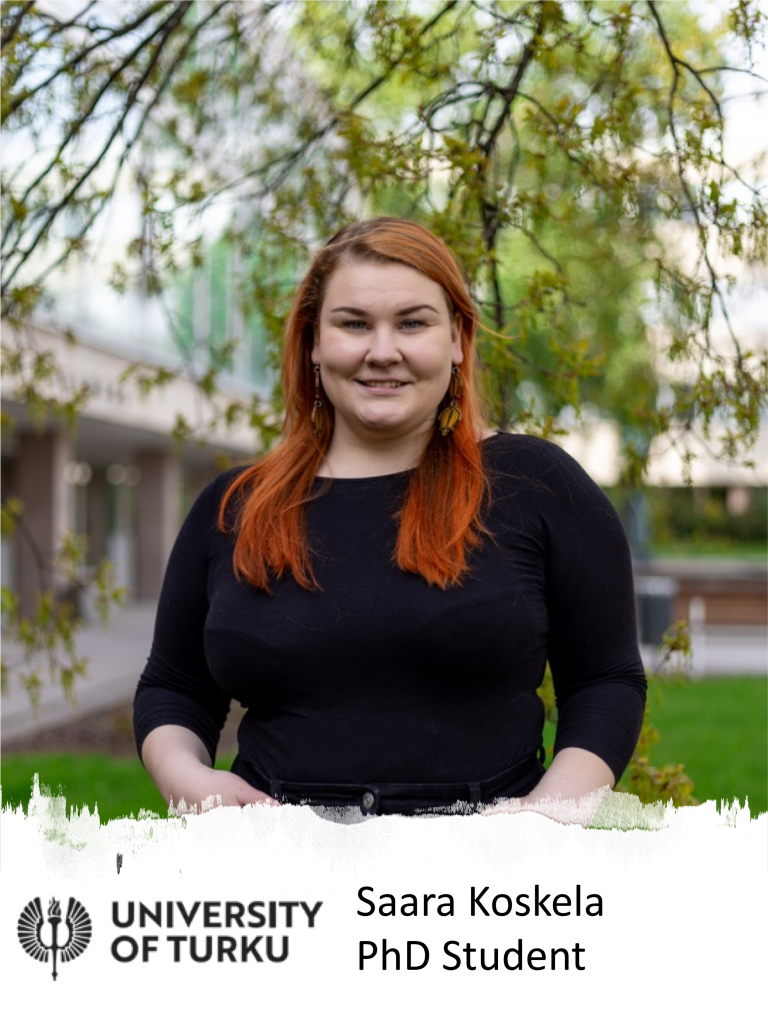 Ph.D. Student – Saara obtained her B.Sc. in Biochemistry and M.Sc. in Molecular Biotechnology and Diagnostics at the University of Turku. During her Master's Degree, she developed a strong interest in cancer immunology, immunotherapy, T cell functions studies. Saara has explored immunology while conducting her Master's Thesis research on novel modulators of regulatory T cells. Saara's doctorate studies are centered on the discovery of new functional biomarkers related to T cell exclusion and immunogenicity deficiency in cancer, validated as key mechanisms of resistance to current immunotherapies against metastatic melanomas.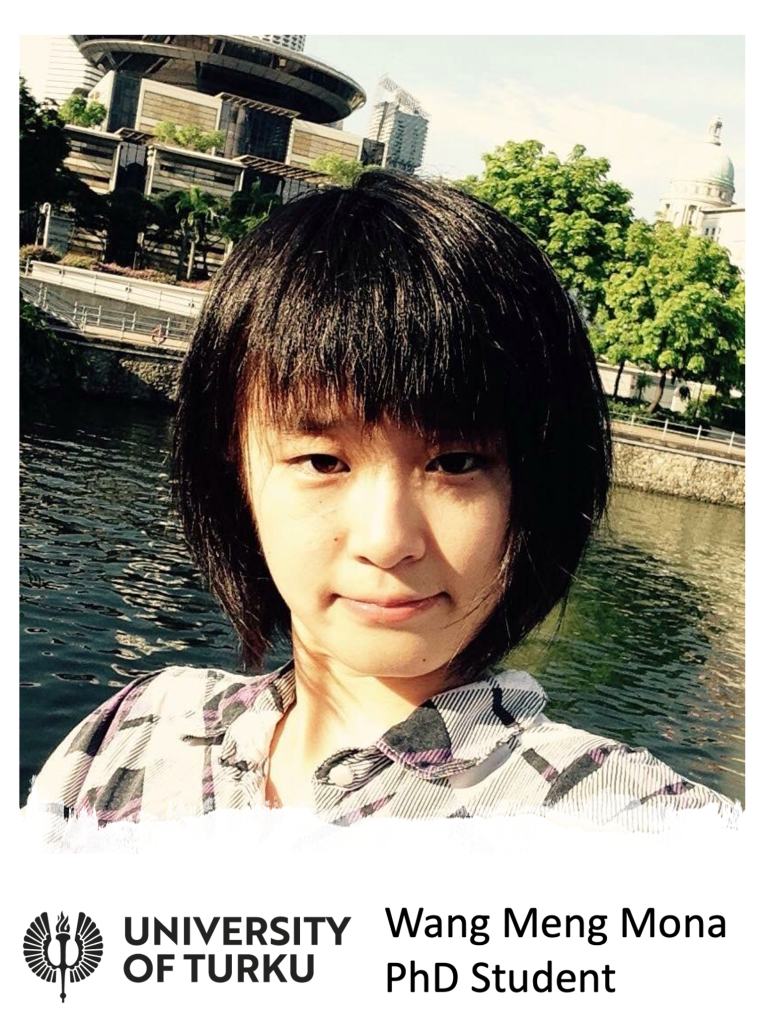 Ph.D. Student – Mona has worked as a Research Associate in Singapore Eye Research Institute since 2017, mainly involved in the projects regarding precision medicine using single-cell genomics, transcriptomics, proteomics, and lipidomics in fluid biopsies to diagnose and manage primary vitreoretinal lymphoma and uveal melanoma. She obtained her Master's degree in the orientation of Biochemistry from the Technical University of Munich (TUM) in 2015. Mona's doctorate project is developed partially in Turku and Singapore and is centered on the development of a new metastatic uveal melanoma model for studying resistance to cancer immunotherapies using immune checkpoint inhibitors. It is also part of the international research collaboration between Singapore Eye Research Institute (SERI), Melanoma Immune Oncology Research Group (MIORG) from the University of Turku, and Liverpool Ocular Oncology Research Group (LOORG).
Research Assistants
Laboratory assistant – Anna-Karoliina obtained her B.Sc. and M.Sc. in Biomedicine at the University of Turku with Drug Discovery and Development as her major. She originally became interested in oncologic immunotherapy through her Bachelor's thesis related to new targeted therapies with genetic engineering via viral vectors. During her Master's thesis in the field of breast cancer, she gained a deeper understanding and interest in the role of the immune system in cancer development and progression. In this period, she also acquired good training in laboratory animal sciences along with different cellular and molecular biology techniques. Anna has also good knowledge of the drug development process and regulatory affairs through her education.